Quartz countertop slabs are a popular choice when it comes to residential design and renovation. Furthermore, these are also extensively used in modern workplaces and other corporate spaces to get an elegant and charming look. Although there are many other types of stone slabs, quartz stone slabs are objectively better due to the various benefits. 
Due to quartz countertop slabs' added benefits, many people think they would be super expensive, but that's not the case. If you'd like to make a rough estimate of how much a quartz stone for a kitchen or any other construction or renovation project may cost, read on, and you will find the answer.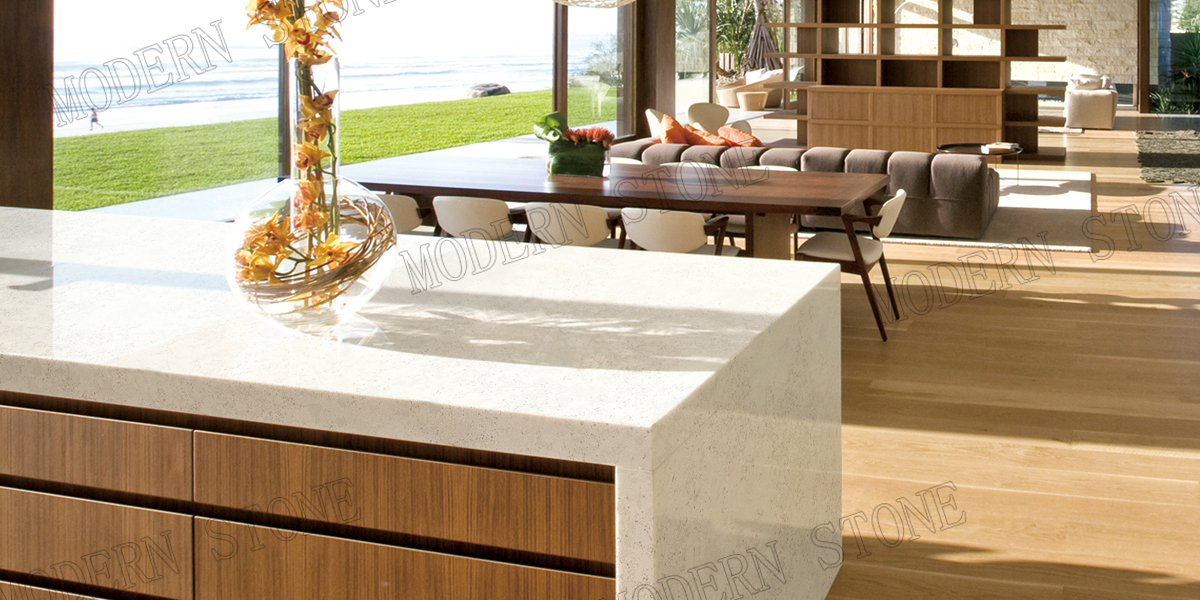 Benefits of Quartz Countertop Slabs over Other Types of Slabs 
Before diving into the process of estimating quartz countertop slabs, let's look at why you should pick quartz over other solutions. Here are several benefits you get when you choose quartz stone slabs rather than other alternatives. 
Durability 
Quartz countertop slabs are more durable than other countertop materials. Other types of slabs, such as granite and marble, need resealing after certain months to keep them sturdy. However, that's not the case with quartz stone slabs, and you don't need to get it maintained regularly. Moreover, other materials crack and chip away easily as they are softer and less flexible. Quartz countertop slabs have a small percentage of polymer used in their construction, which gives them a sturdier and more flexible density. 
More Colors 
Natural countertop materials can only be found in a limited set of colors. However, that's not the case with the quartz stone slab. As humans make it, it can be made with any pattern and color. It gets its unique set of colors from the artificial color pigments used in the construction. Nowadays, it is acknowledged that white quartz slabs are becoming popular worldwide with their elegant designs and charming patterns. 
Cost-Effective (in the long term) 
At first glance, quartz countertop slabs may look like an expensive investment — but they're worth it. Due to their higher durability and lower maintenance, quartz stone slabs last for a long, long time without any major maintenance needed. It means you won't have to spend on recursive resealing, nor will you have to deal with accidental damages. Furthermore, if you get your quartz countertop slabs from Modern Stone, you can rest assured you get the highest quality services with the best assurances and certifications.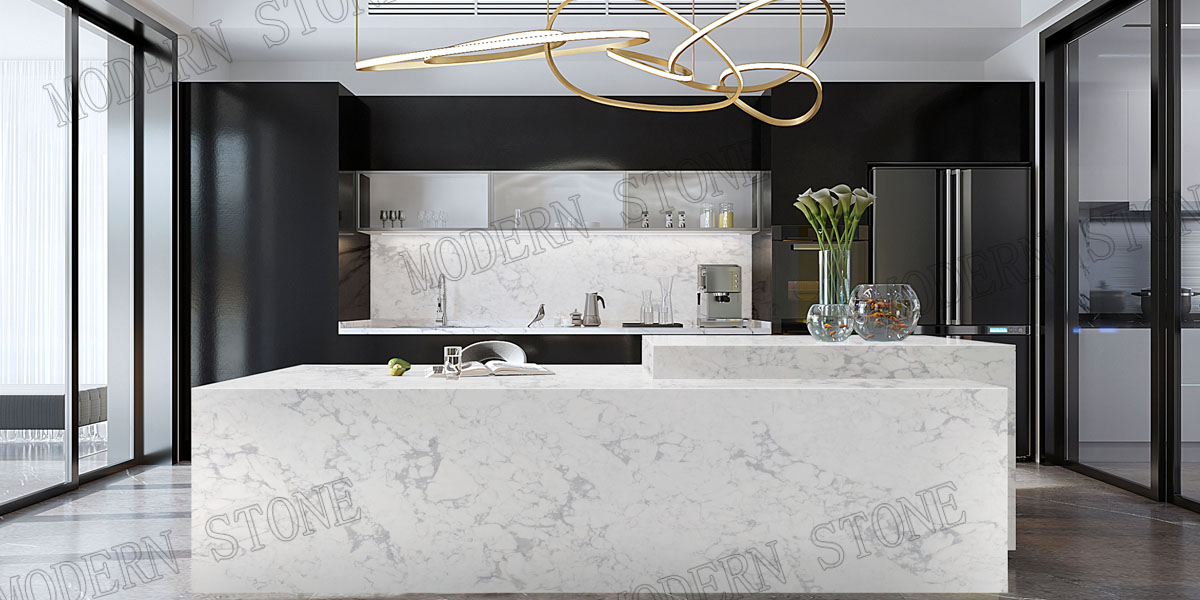 How Can You Estimate Your Quartz Countertop Cost? 
After mastering the benefits of quartz countertop slabs, the next thing is to estimate their cost. There are numerous things that will contribute to the overall cost of a quartz countertop. However, we can help you get a rough estimate. These factors are mentioned below:
Quality 
It's true that each quartz slab is artificial and is more durable than natural materials. However, not all quartz countertop slabs are made equal. Some are made with higher quality processes and construction practices, which tend to be more durable and beautiful. In this case, they will be more expensive than other slabs. However, suppose a company is selling quartz countertop slabs for much cheaper than the average price in the market. In that case, there's a chance their material is of lower quality, or they use substandard processes to construct their slabs. 
Space 
If you need a large quantity of quartz stone slabs, you'd have to pay extra. The cost will vary based on the space you want to install the slab in and the slab size you need. For example, if you want to decorate your kitchen countertop with a quartz stone slab merely, it will be cheaper. However, if you'd like to have a quartz stone wall as a background in your TV lounge, it will be more expensive.
Customization 
Quartz countertop slabs can be customized based on the customer's needs. That's because they are man-made and can be pigmented based on your needs and requirements. Depending on the level of customization you need, the price you would have to pay may vary. But you will find Modern Stone, an expert in providing various quartz countertops slabs on different occasions, can offer you disparate customized quartz stone slabs at a favorable price. 
The Bottom Line 
Quartz countertop slabs are a trendy design element being used in construction projects all over the world. To make a sketchy estimation of how much your quartz slabs will cost, you can use the calculation metrics mentioned above. If you'd like to make a more precise estimate, consider contacting a countertop company to get a quote.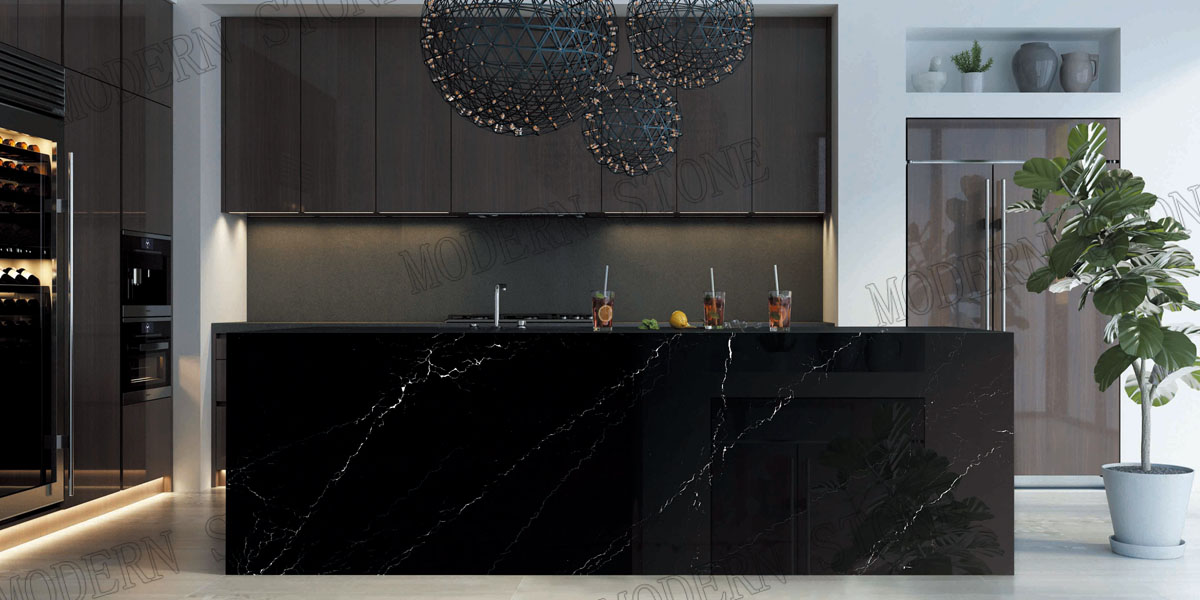 Modern Stone is your trustworthy partner that can offer you high-quality quartz stone for kitchens at reasonable prices. We at Modern Stone are a reputed, certified company that has been building quartz slabs for several years. We have been customizing and building slabs for our customers for years, giving us an extensive insight into how to get the best quality outcome at the most affordable prices. Thus, if you are enthusiastic about our quartz countertop slabs and want to know whether your estimation of price is equal to ours, please get in touch with us immediately!