The kitchen is an essential component of your house, and it holds an important significance. The kitchen should be furnished with quality material, especially the kitchen countertop. There are comprehensive options for countertop material, i.e., natural stone, marble, granite, etc. But as a professional quartz countertops manufacturer, we believe that quartz is an ideal choice for your kitchen countertop. This article is aimed to tell you five reasons why Modern Stone is the best quartz countertops manufacturer. But before that, let me tell you about the uses and advantages of quartz stone slab.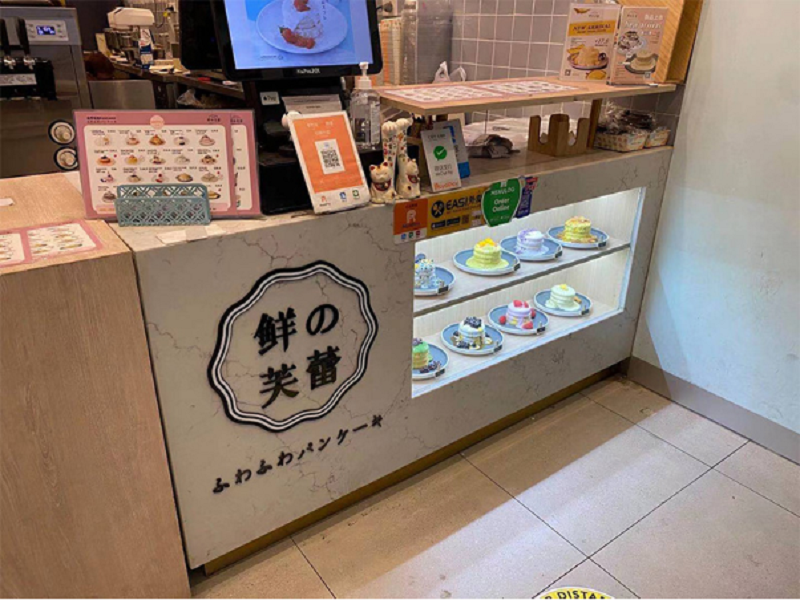 Quartz stone slab
As a durable and attractive material, Quartz stone is used for many applications. It is considered to be the best alternative for granite, marble, and other countertop material. The following list contains some of its common applications: 
Tabletop
Kitchen countertop
Kitchen backsplash
Kitchen utensil
Mantel
Bathroom
Flooring
RV countertops 
Due to its properties, it is one of the most popular countertop materials. The attraction of your kitchen depends on the material that you choose for your kitchen countertop. It is an ideal material, and the popularity is mainly because of the properties and benefits of the quartz stone slab. Some of them are as follow: 
Quartz countertop is attractive and stylish, which comes in a wide range of design and color.
Quartz countertop is effortless to clean and maintain.
It is durable, non-porous, and non-toxic.
The quartz countertop is affordable. 
The quartz countertop is scratch and stain-resistant. 
Using a quartz stone slab for your kitchen countertop will increase the curb appeal of your home. 
It is environmentally friendly.
It is a perfect choice for every type of household.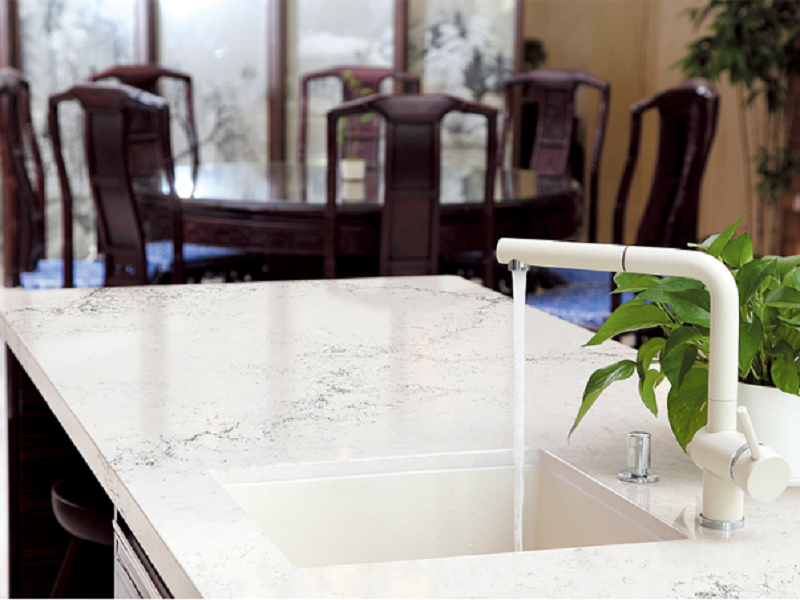 Top 5 reasons why Modern Stone is a professional quartz countertops manufacturer
1.Owning Experienced R&D team
Modern Stone being a pioneer quartz stone worktop manufacturer, has an experienced R&D team who works day and night to bring innovation to the product. The R&D team is committed to manufacturing products that meet the highest international standards. With a production capacity of over 1 million square meters annually, Modern Stone is one of the biggest quartz countertop manufacturers. We can deliver even greater production on demand. 
2.Environmental friendly
Modern Stone is a quartz countertops manufacturer whose primary focus is the environment. Our products are environment friendly. During the manufacturing of quartz countertops, carbon emission is significantly less, making them a "greener" choice. Quartz countertop also has no impact on indoor air quality. 
3.The product design is novel and beautiful. 
As a quartz stone worktop manufacturer, we manufacture the most innovative and beautiful design that stands out. The quartz countertops come in a wide variety of colors, textures, and patterns. Modern Stone has the latest international manufacturing system to provide various customized designs based on client's requirements. You can also customize your countertop design based on your requirements (OEM/customization services are available).
4.Use high-level raw material from overseas.
A good quartz countertops manufacturer always ensures the quality of the raw material used in the production. We use high-quality raw material that is imported from overseas. With these fine high-level raw materials, we manufacturer the finest quality quartz countertop. 
5.Lead the quality within the industry with the latest equipment 
Modern Stone is a mega quartz countertops manufacturer with a manufacturing area of 60000 meters square, and it also has 12 automatic quartz slab production lines with the latest equipment.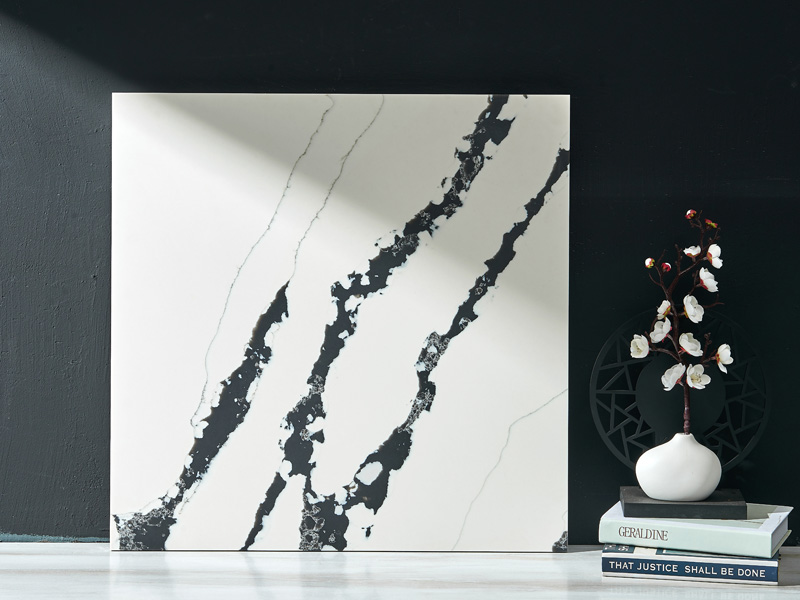 Contact us
The above-mentioned top 5 reasons are enough to justify our position as a leading quartz countertops manufacturer. As a leading quartz stone worktop manufacturer, our prime focus is product safety and quality. The quality of the products has been verified by leading organizations of the world and have released compliance certificates. We are committed to providing innovative, advance, and environment-friendly quartz countertops. Our products have high quality and excellent characteristics, such as durability, water resistance, heatproof, stain resistance, etc. We have a huge network of distributors and maintenance centers in over 40 countries, and they are always at your service. Last but not least we can offer a warranty of up to 15 years. What else do you need? Contact us and place your order! We will give you the best service.