Since many homes and families started turning to improve the aesthetic quality of their bathrooms and kitchens, a copious number of home decoration materials have come into the market. Among various types, quartz countertop slabs are becoming people's priorities when they desire a modern and elegant countertop decoration. 
However, not everyone has the time or availability to learn from these successful transitions and remodel projects. That is why we thought it a good idea to offer some essential tips for quartz stone slabs to help your decision-making process easier when you want to own quartz countertop slabs business.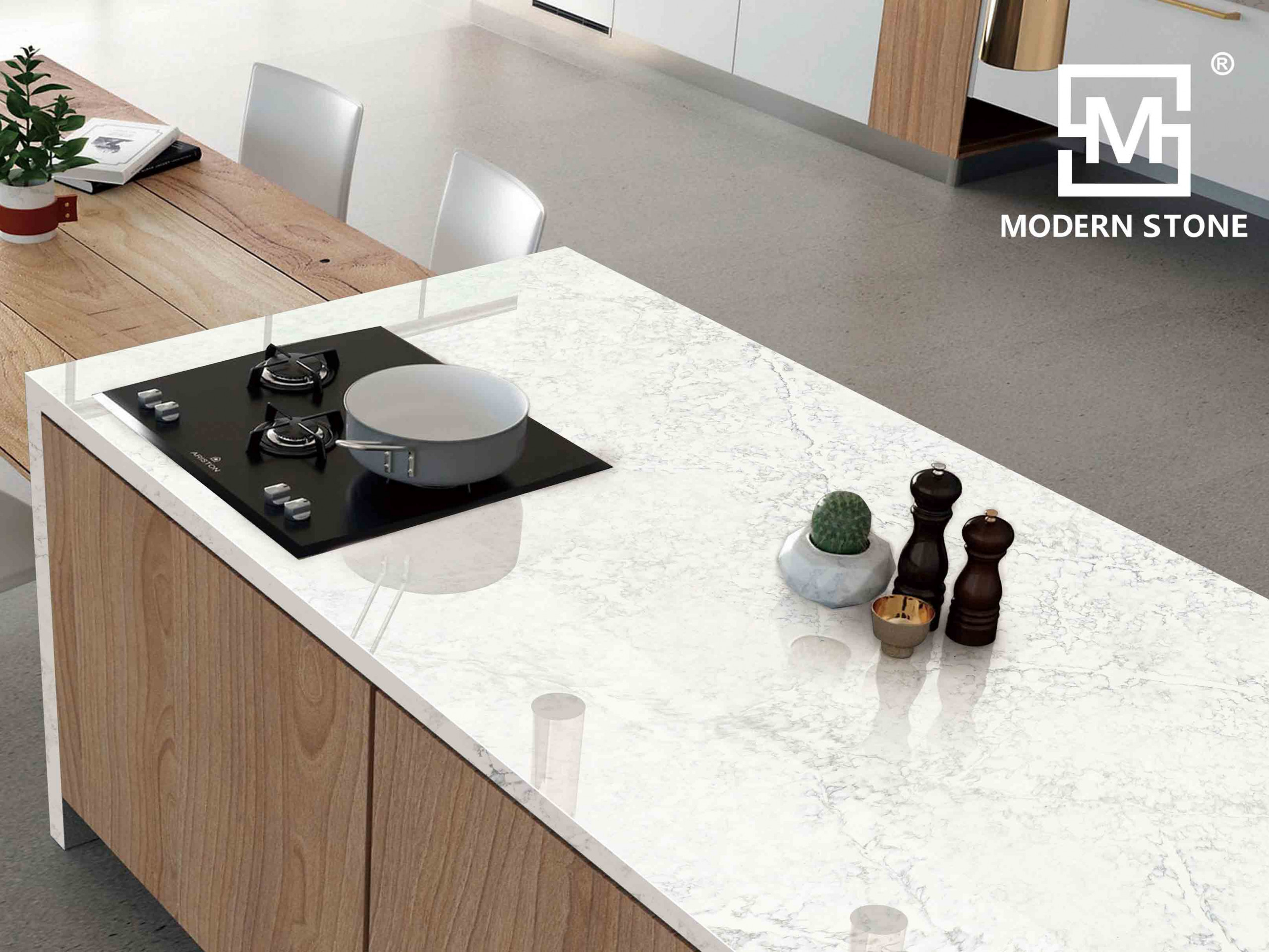 3 Important Factors about Quartz Countertop Slabs You Need to Know
Installing a quartz slab for kitchens, bathrooms, or other parts in homes or bars will improve the whole atmosphere's look, durability, and overall enjoyment. Thus, before you make the final decision to own the quartz countertop slabs business, the following are the most significant factors about them you need to know. 
You can find quartz countertop slabs everywhere
Quartz countertops slabs have an extremely broad application throughout homes, bars, receptions, restaurants, and other places. For instance, people can improve the center of kitchens to an attractive place with quartz stone slabs to place all kinds of condiments and kitchenware.
Moreover, commercial companies are well known for introducing quality quartz countertops throughout their businesses. Many bars, restaurants, and waiting rooms have quartz stone slabs that are durable, charming, and easy to maintain to make them look more fantastic.
Quartz countertop slabs are trendy and have a considerable market share
The evidence has shown that more than 42% of homeowners prefer quartz countertops slabs rather than other materials, which previously held the top position of trending countertops for generations. 
In addition, the overall look and function of quartz countertop slabs are constantly trending on popular social media sites like TikTok, Facebook, and famous home renovation shows, which attract more people to choose quartz stone slabs. Thus, quartz countertop slabs have a huge market, enabling the business owner to profit more.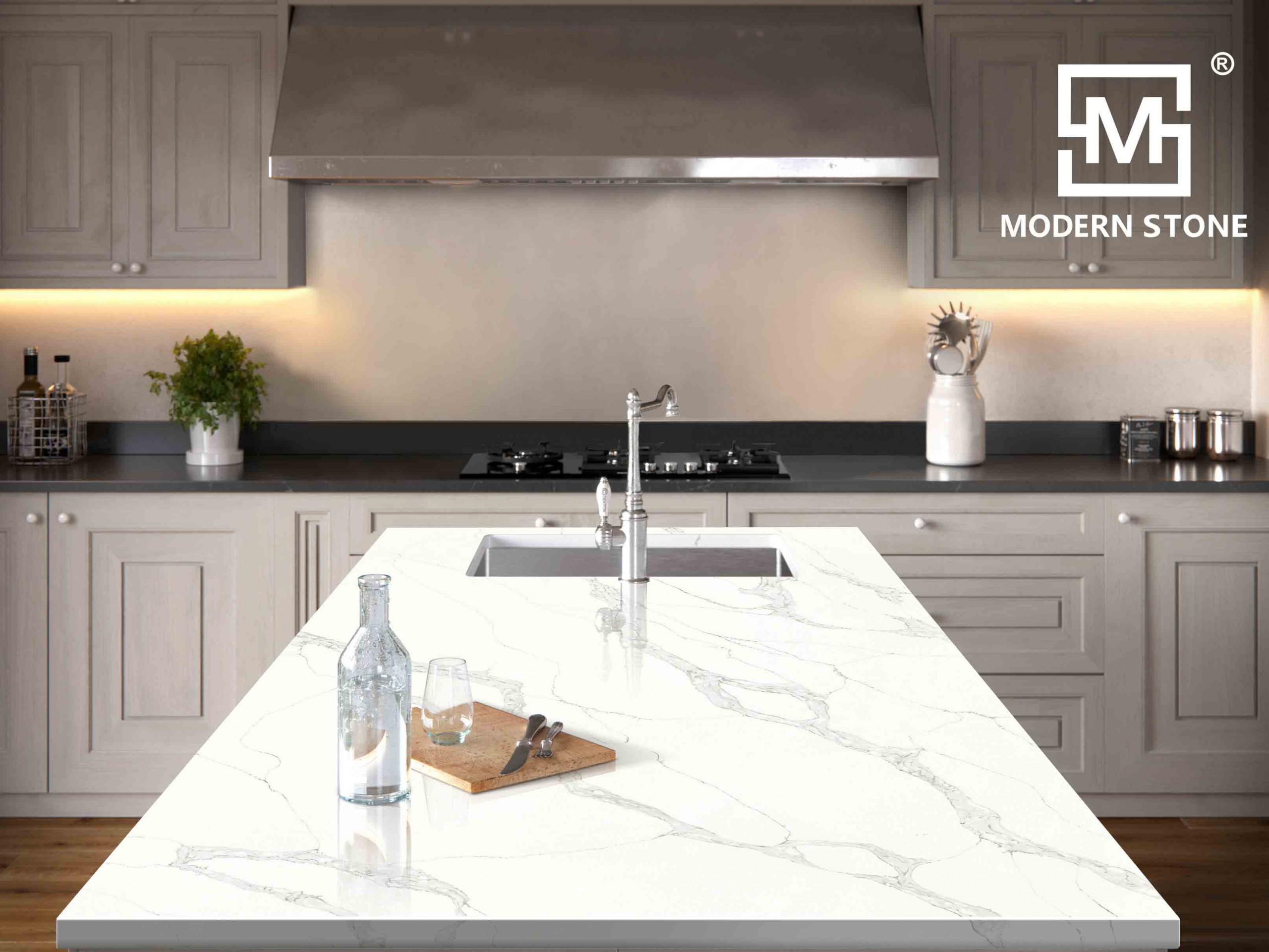 Rugged quality realizes superior performance
Most people who see quartz countertop slabs first are attracted by the appearance, smooth colors, and interesting designs. Though this helps increase the popularity of the quartz countertop slab, the real benefit comes from the durability and functionality of the product. It does not suffer from the natural wear from other materials, so people who own quartz stone slabs will get a shining surface for years to come.
Another merit that the rugged quartz countertop slabs provide is that they are stain-resistant and easy maintenance. Cooking stains or water damage will discolor other materials, but with quartz, people will get the protection they need to maintain the overall look of the countertop. And people do not need to do something special to keep the surface shiny and clean.
Where to Find Your Quality Quartz Countertop Slabs
As aforementioned, you must form a comprehensive understanding of quartz countertop slabs, which will help you make a wise decision for quartz stone slab purchasing. When you are in the market for a reliable quartz slabs manufacturer, check out our online showroom at Modern Stone.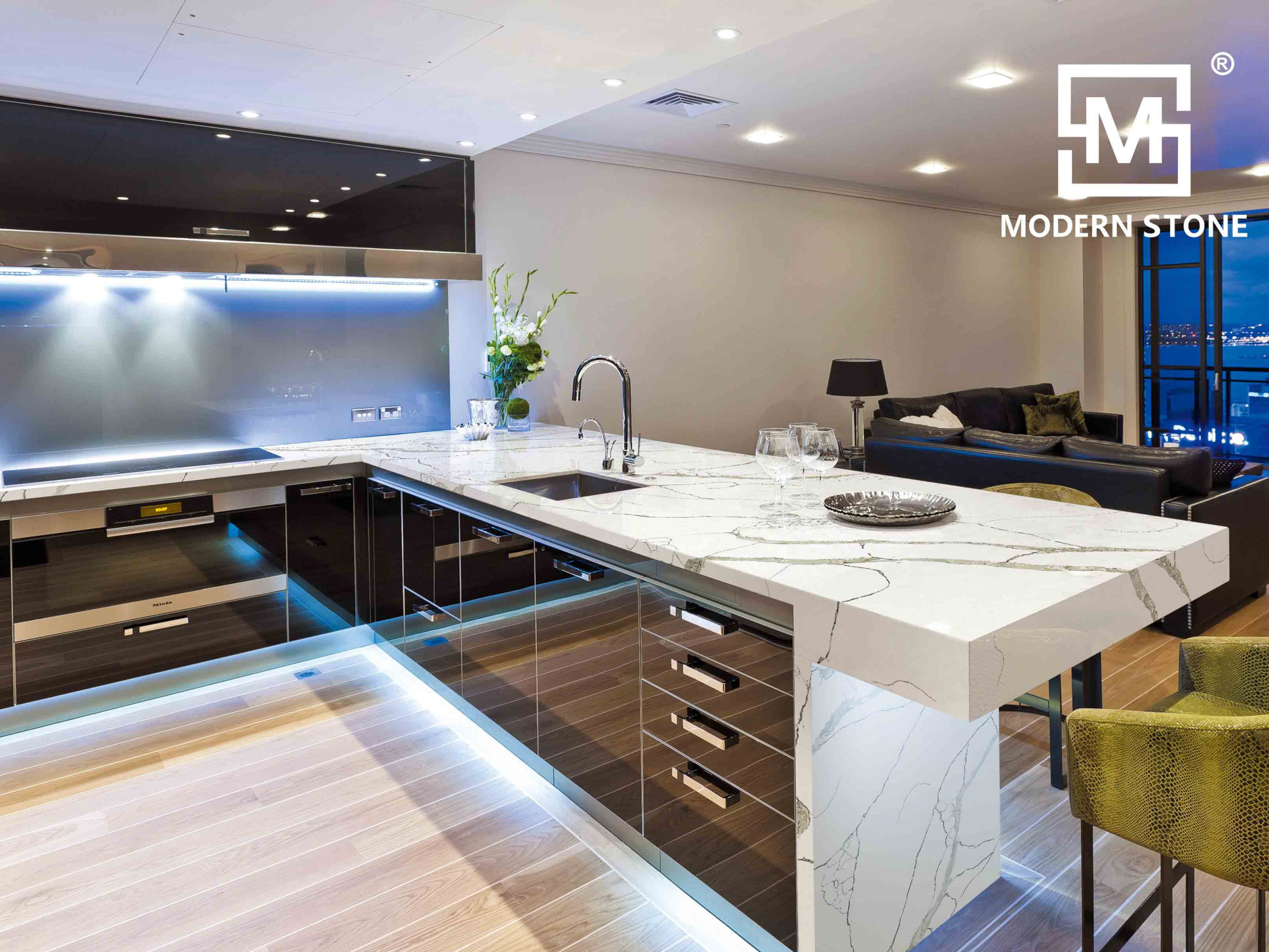 We at Modern Stone have a wide selection of the latest trending designs and colorations of quartz stone slabs that will transform the out-of-date kitchen into a timeless meeting place for friends and family. We have worked with private homeowners and businesses through years of hard work, and we know how to find the best possible solution to satisfy your needs.
Thus, contact our professional sales and support team today to schedule a consultation or learn more about how we can help!